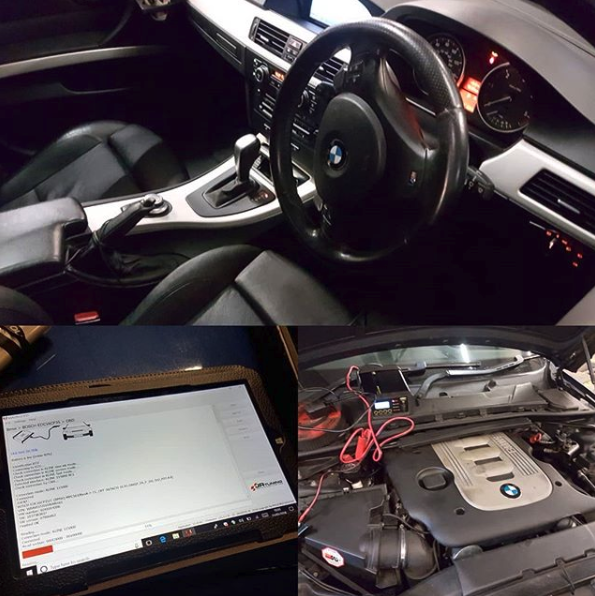 BMW 335d Engine & Gearbox Remapping
Engine & Gearbox software transforms the way the BMW 335d drives, turning this humble diesel into a seriously fast road or track car whilst still maintaining great fuel economy. Our 335d engine software is available on our switchable remapping system ByteFLASH for delivery worldwide.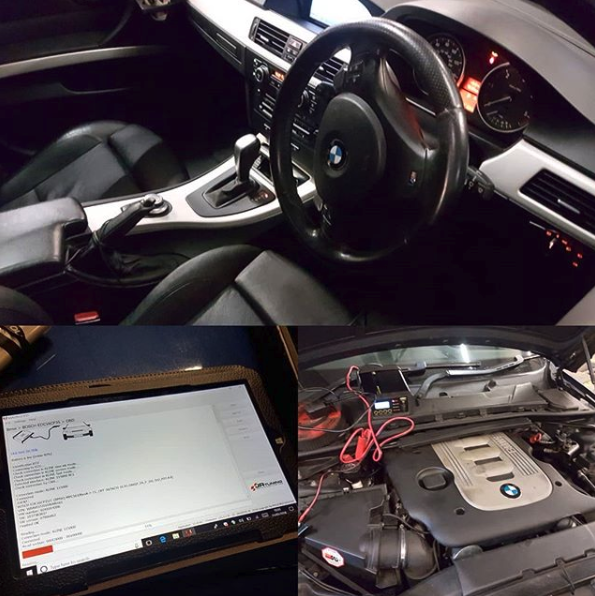 BMW 335d Gearbox TCU Remap
The BMW 335d Automatic Gearbox can also be improved by remapping the gearbox TCU. The gearbox TCU (transmission control unit) is essentially another ECU, very similar to the engine ECU but this one controls the automatic gearbox.

The problem with only remapping the Engine ECU on the BMW 335d is the gearbox also has electronic torque limiters in place which prevent us from getting maximum performance and economy gains from engine tuning alone. Again, as with the engine, the gearbox TCU on the 335d is programmable via the OBD diagnostic socket, which makes this process nice and easy for the end user.

Our gearbox software offers the following additional benefits:
Optimised shift points in 'D' mode.
Optimised torque convertor lockup in all forward gears - to rid the vehicle of the vague/slushy behaviour exhibited stock.
Raised torque limiters to allow for a stronger engine tune.
No kick down in manual mode, to allow full throttle in a particular gear
Gear display in dashboard in all modes. Instead of D, DS or M1-6 the car displays D1-6, S1-6 and M1-6 in their respective modes.
Rev-matched downshifts (throttle blip) in manual mode - the same as on the "M" cars.
25% faster gear shifts in D mode.
50% faster gear shifts in S and M mode.
50% paddle/tiptronic input reaction time.
Full manual mode, no kick down or auto upshift in manual - true manual operation (can also support hardcut limiters).

Earlier torque convertor locking provides a more 'connected' and less 'slushy' feel traditionally associated with automatic transmissions. It also provides efficiency improvements by transmitting a higher percentage of the engines power to the wheels earlier. This has the additional added benefit of hugely increasing off-the-line performance.
If you are interested in remapping your BMW 335d or just want a friendly chat about your options, do give us a call on 01580 392018 or email info@jrtuning.co.uk