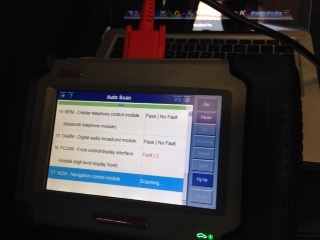 ECU Electronic Diagnostic
Have a fault with your car? We can help too! Our equipment is able to scan your engine ECU for faults.
We can provide dealer level diagnostic checks for nearly all makes and models. Electronic diagnostic starts from only £40 + VAT. We cover all major controllers including Engine ECU, ABS, Gearbox TCU, Airbags, Conviniance systems, electronic parking brakes, multimedia interfaces and more. We can also reset service indicators.