We can also support the following modifications within our engine ECU remap software.
EGR Delete
DPF Delete
Speed limiter removal
Flaps removal
IMMO Delete
Individual DTC Delete
MAF Delete (MAF to MAF switch)
Lambda/O2 sensor delete
Start/Stop Disable
Launch Control Enable

Commercial Remapping Commercial Vehicles including Vans and Trucks respond very well to ecu remapping. We can tune commercial vehicles for both economy, power or a mixture of the two.
Commercial vehicles tuned for economy provide a very fast return on investment due to their higher annual mileage and our software can allow us to tailor the map to your exact requirements. Carrying a heavy load and need more power? No problem.... Want to increase your fuel efficiency? No problem...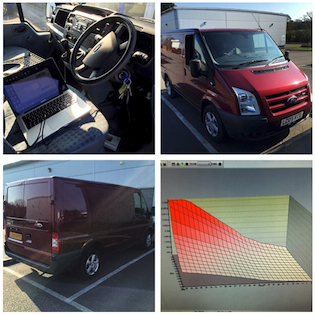 Commercial remapping provides:
Improve Fuel Economy.
Greater load carrying ability.
Additional Power & Torque.
A wider power band.
Reduced Turbo Lag.
The tuning of commercial vehicles is not just about the additional power, torque, drivability and BHP that can be delivered, which can be very considerable, but with the correct engine ECU remap very significant improvements in fuel consumption can be achieved.
Truck engines and ECUs can be tuned to deliver considerable extra pulling power and torque. Vehicles will feel smoother and more powerful, mid range acceleration and torque can be increased, reducing gear shifts and significantly increasing MPG return and driving pleasure. Most trucks can be tuned including the Mercedes HGV range, DAF Tuning, Volvo and Scania tuning, as well as MAN amongst others.
Our commercial remapping extends to both vans and trucks including HGV remapping. Most trucks can be tuned including the Mercedes HGV range, DAF, Volvo, Scania, Iveco and MAN amongst others. VANs including the Mercedes sprinter, VW caddy, Renault traffic and ford transit can all be remapped to provide better economy, power or tuning can be optimised to provide a balance of both. If you van, truck or HGV is not listed on our website please contact us. We can remap most vehicles.