Land Rover Range Rover & Discovery 3.0 SDV6 Remapping
Range Rover and Land Rover Discovery 3.0 SDV6: Remap to solve turbo lag.
Range Rover & Discovery SDV6 Engine Remap
The Land Rover 3.0 SDV6 engine as fitted to the Range Rover and Discovery has the potential to be a great engine, however it suffers from turbo lag. We have lost count of the amount of customers calling and telling a story we've heard too many times. The SDV6 having such a large amount of lag off the line its dangerous and Land Rover having had the vehicle back numerous times and unable to resolve the issue. Problem is they can't fix it at the dealership. The problem lies with inherent issues with the stock maps even on the latest Land Rover software update. Thankfully we have developed a performance tune that combats this problem and provides a hugely more responsive drive, as it should have been from factory.

An SDV6 remap is a must for any SDV6 owner, it simply transforms the vehicle. Gaining peak power in excess of +50bhp and +100Nm torque the vehicle is simply quicker, however this is easy to achieve on the SDV6. What really separates our software from others is the response and reduction in lag.
Range Rover & Discovery SDV6 Dyno Graph
Below is a before & after power graph from a previous customers Land Rover Discovery SDV6. Gains and results are the same for the Range Rover Sport SDV6 given the powertrain is mechanically identical.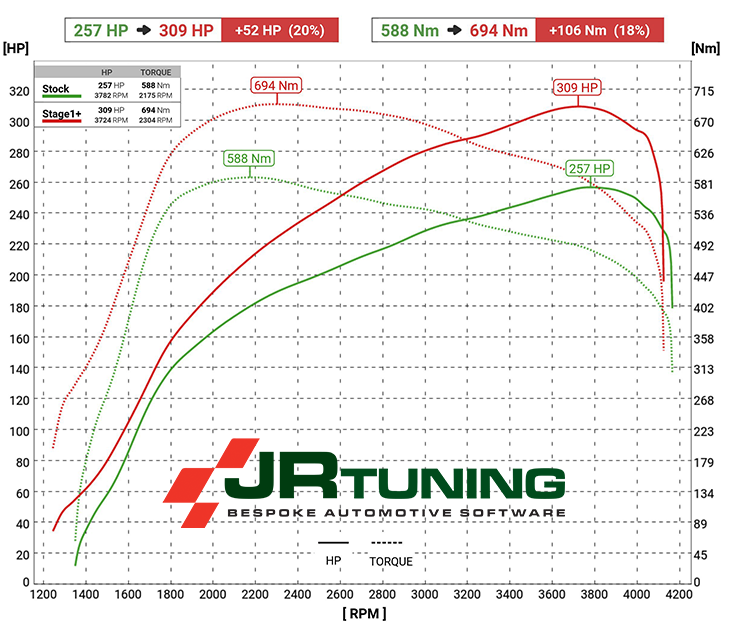 Still unsure?
We're so convinced you'll love our SDV6 engine and gearbox remapping that we offer a 14 day no-quibble money back guarantee and a lifetime software warrenty. Contact us now to arrange a booking.


Some of our SDV6 remapping customers...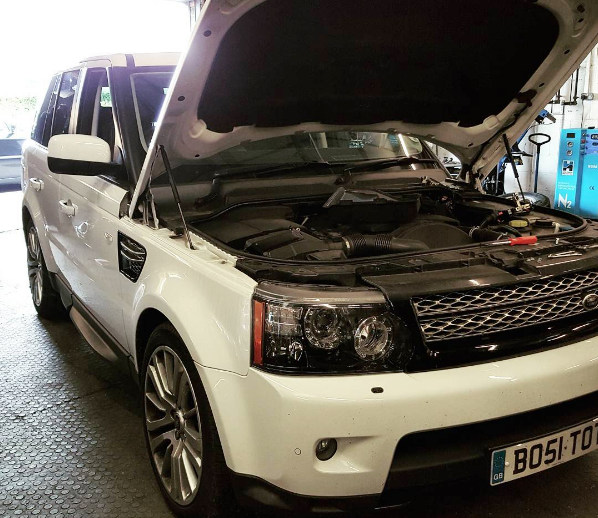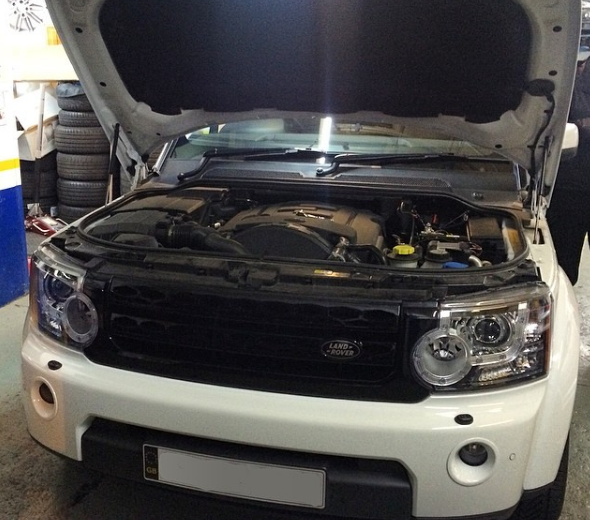 If you are interested in remapping your Range Rover or Land Rover SDV6 or just want a friendly chat about your options, do give us a call on 01622 320217 or email info@jrtuning.co.uk