Land Rover Range Rover 3.6 TDV8 Remapping
It's hard to believe this twin-turbo power house has more to give but remapping the Land Rover 3.6 TDV8 really transforms both the performance and economy of this engine.
Range Rover 3.6 TDV8 Engine Remap
The Land Rover Range Rover & Range Rover Sport TDV8 engine is one of the most de-tuned engines we have seen in recent years and is also one of the most impressive. From factory the Land Rover Range Rover TDV8 ships with 267BHP and 640Nm of torque. A performance remap lifts this to 320hp & 760Nm whilst seeing fuel savings of 3-4 miles per gallon.

A TDV8 remap is a must for any TDV8 owner, it simply transforms the vehicle. How do we know? The extensive testing and development work was carried out on a staff members car! The vehicle now pulls relentlessly in any gear from absolutely anywhere in the rev-range and will easily keep pace with the 4.2 SuperCharged petrol Range Rover and Range Rover Sport.
Range Rover 3.6 TDV8 Dyno Graph
Below is the before & after power graph taken from a customers 3.6 TDV8 range rover.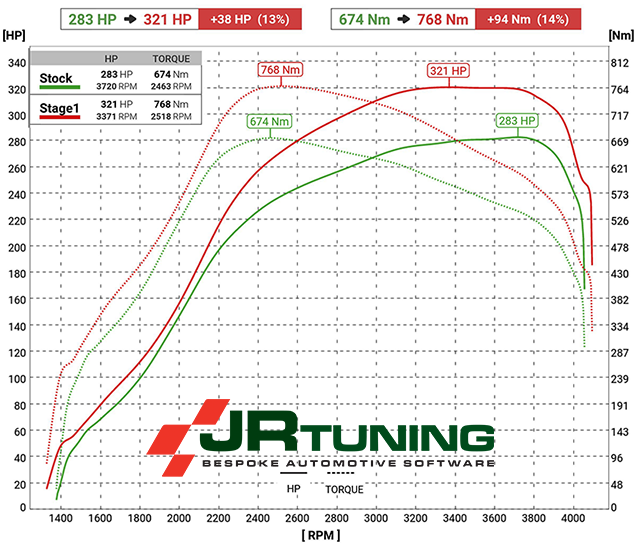 Still unsure?
We're so convinced you'll love our TDV8 engine and gearbox remapping that we offer a 14 day no-quibble money back guarantee. Unleash the power of your Land Rover Range Rover today with a remap from JR Tuning. Contact Us now to arrange a booking. Visit us by appointment, take advantage of our mobile service, or order your software for delivery worldwide on our unique ByteFLASH handheld OBD programmers.


A few of our previous Range Rover & Range Rover Sport TDV8 remapping customers...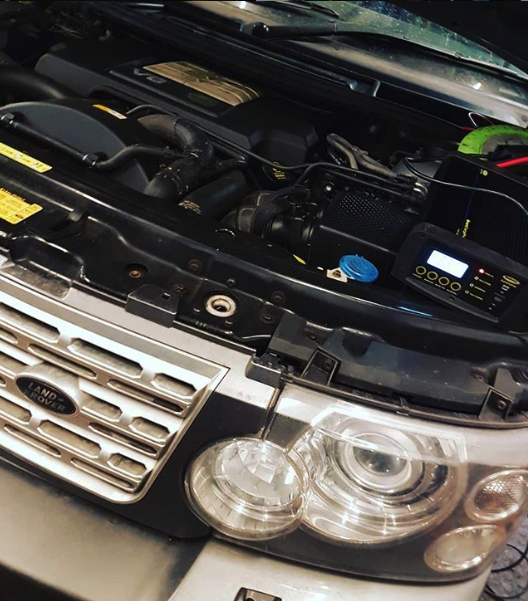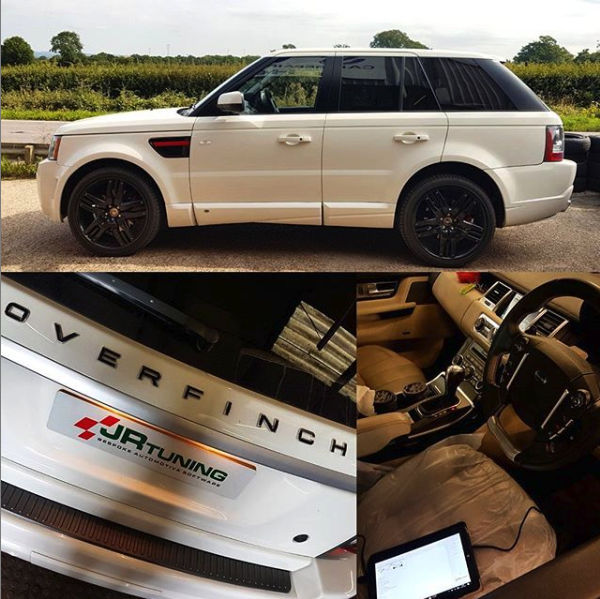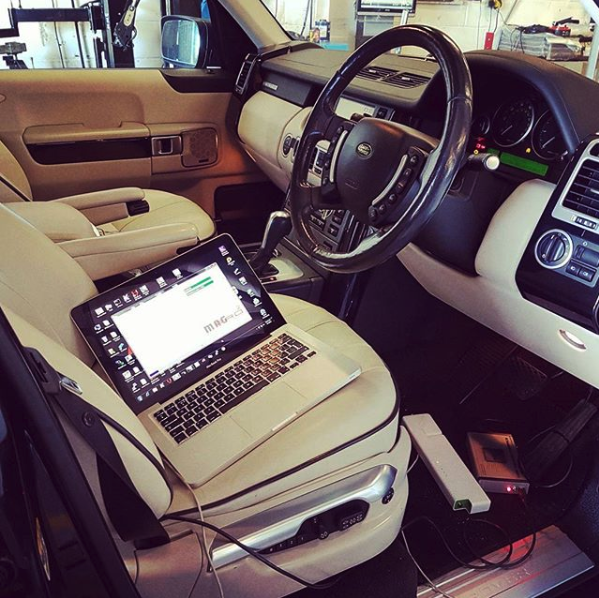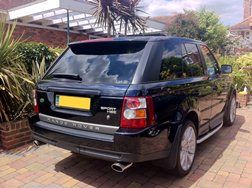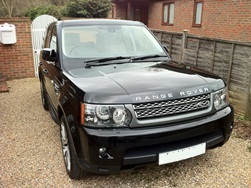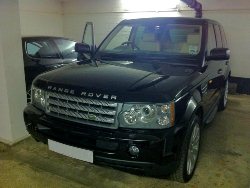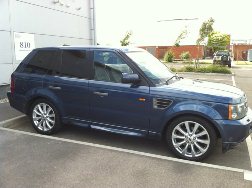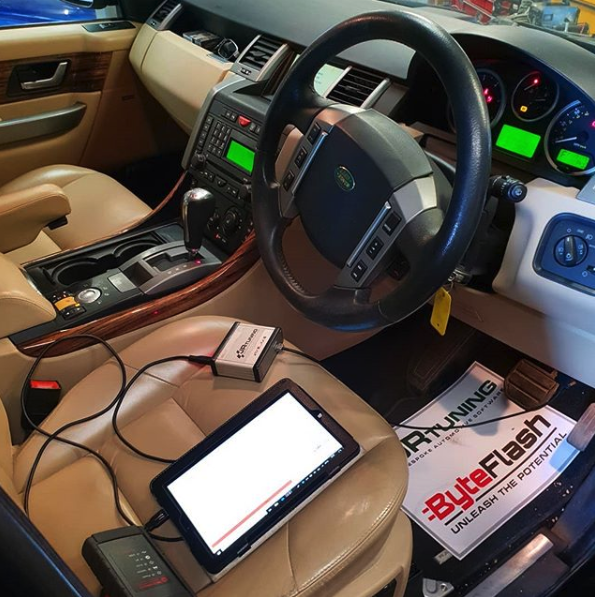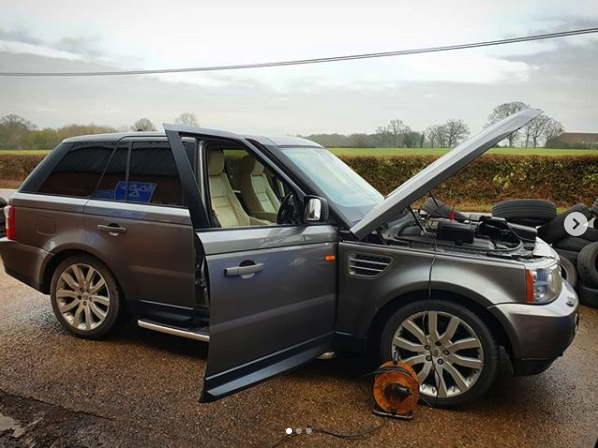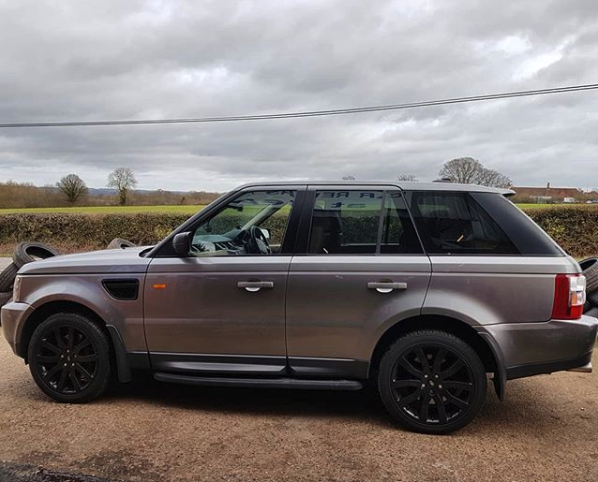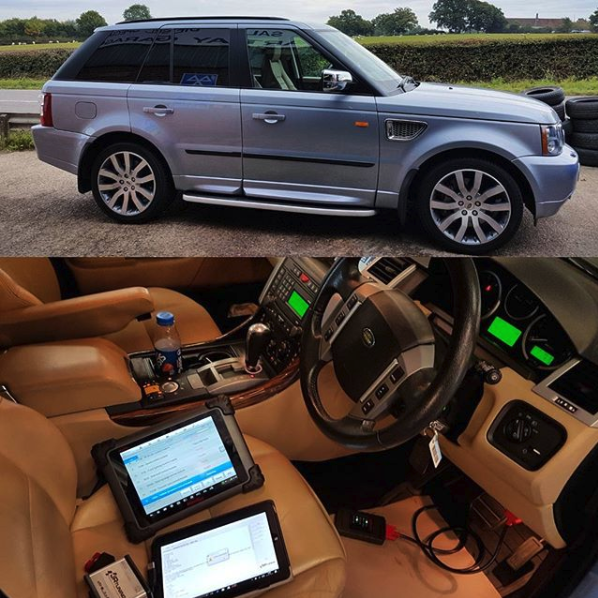 If you are interested in remapping your Range Rover or Range Rover Sport TDV8 or just want a friendly chat about your options, do give us a call on 01622 320217 or email info@jrtuning.co.uk