We can also support the following modifications within our engine ECU remap software.
EGR Delete
DPF Delete
Speed limiter removal
Flaps removal
IMMO Delete
Individual DTC Delete
MAF Delete (MAF to MAF switch)
Lambda/O2 sensor delete
Start/Stop Disable
Launch Control Enable

Engine and Gearbox Remapping in Swanley
We now offer both ECU and TCU remapping via our mobile service in Swanley and surrounding areas.
JR Tuning prides itself in providing some of the very best ECU remapping services available today. We pride ourself in writing all software in-house as per the customers requirements. We offer a truly bespoke setup, now available via our mobile remapping service in Swanley.

If you live in Swanley or surrounding areas, give us a call today on +44 (0)1622 320217 for a friendly chat about your remapping requirements, or to book your remap in Swanley.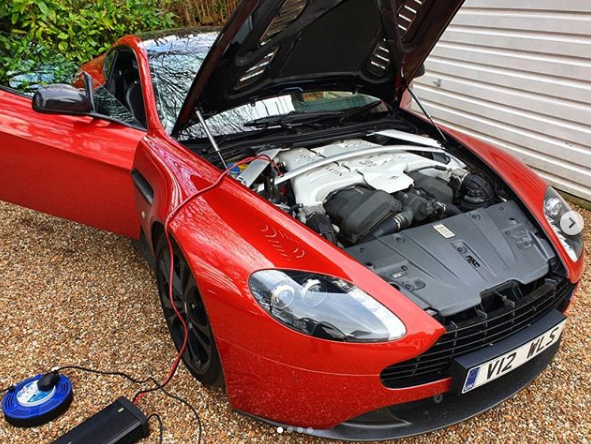 &nbsp&nbsp&nbsp&nbsp Aston Martin having a mobile ECU remap.
Why choose JR Tuning for your mobile remap?
All tuning files written in-house by ourselves.

Fully bespoke software as per your requirements.

Engine ECU and Gearbox TCU remapping available.

14 day no quibble money back guarantee.

Proven performance and fuel economy gains.

Available mobile throughout Swanley for maximum convenience.

All vehicles given a full diagnostic health check before remapping.
What can remapping do for me?
Given the bespoke nature of our development, within the physical capabilities of your vehicle or ECU, we can code anything. If you're looking for maximum performance, fuel economy, a specific map for track days or towing, speed limiter removal, EGR delete or anything in between, our mobile service around Swanley can cover your remapping requirements quickly and efficiently.


What power gains will you achieve from remapping my vehicle?
Good question! Head over to our Vehicle Search tool to see what you can expect from having your vehicle tuned.